QUALITY CARE OF YOUR MOST PRECIOUS ASSET: YOUR HEALTH
WELCOME TO THE ROOMS OF DR JAMES YOUNESSI ORAL AND MAXILLOFACIAL SURGEON IN HORNSBY
Dr younessi has been practicing Oral and Maxillofacial Surgery in Hornsby in the upper north shore area of sydney for the past 20 years. His special interest is in implant surgery, facial trauma, wisdom teeth surgery, and management of benign salivary gland pathology.
THE SURGEON'S SKILLS AT THE SERVICE OF THE INDIVIDUAL
Dr James Younessi has practiced in Hornsby continuously since 1999. On completion of pathology training, Dr Younessi attended the University of Melbourne Dental School and qualified as a dental surgeon.

Many people who have one or more teeth missing find conventional dental appliances, whether fixed or removable, either too cumbersome or sufficiently ill-fitting to be annoying. The quality of life often suffers. These same people have reported great comfort, convenience and aesthetics when their lost teeth were replaced with implants.

The maxillary sinus (antrum) is a soft tissue lined air-filled cavity that should not be interfered with by non-native structures.

Problematic wisdom teeth should be dealt with as soon as possible before they could allow for complications to develop.
Facial fractures are usually diagnosed by the emergency departments of various hospitals, the GP, or the dentist and referred for definitive care.
Q: HOW MUCH IS A DENTAL IMPLANT?
An "implanted troth" has two components, namely the artificial crown that is placed by your dentist and the implant post itself that is fixed to the bone of the jaw by Dr Younessi.
The cost of the implant is normally $3000 and covers the life time warranty.
You are encouraged to ask questions including those about the fee structure and are entitled to a written quote (estimate).
Q: HOW LONG WILL IT TAKE TO HAVE MY WISDOM TEETH REMOVED?
The actual surgical intervention could take about twenty minutes for each tooth but given preparation before and recovery after, generally you should put aside one hour.
Q: WHAT IS ORAL AND MAXILLOFACIAL SURGERY?
This specialty encompasses the surgical treatment of diseases, injuries and deformities involving the head, face, mouth, teeth, gums, and the jaws. It deals with everything from reconstructing faces injured by trauma to surgically correcting misaligned jaws to implant surgery of the mouth as well as treating a wide spectrum of facial pathology. Both the functional and cosmetic aspects of the hard and soft tissues are dealt with.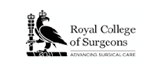 DR JAMES YOUNESSI
47 Palmerston Road
Hornsby NSW 2077 Australia